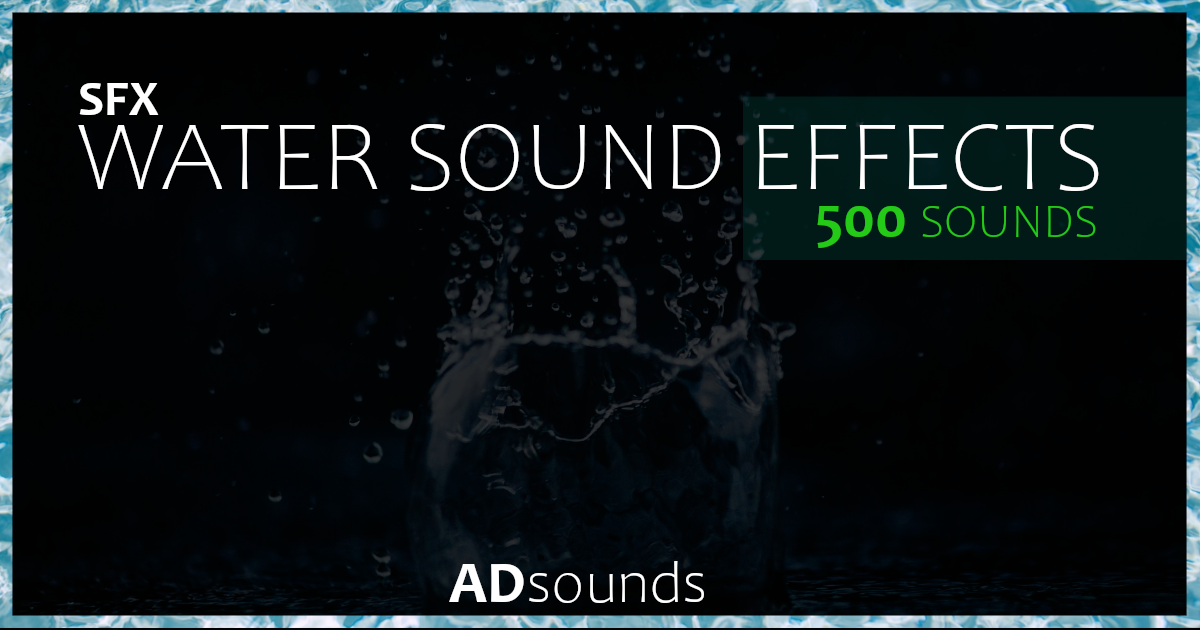 Water Sounds - Sound Effects
A downloadable asset pack
Get this asset pack and 42 more for $30.00 USD
View bundle
Hello Dev!
By purchasing this pack you automatically have access to 500 sound effects to use in the most varied situations related to water, magic, swimming, walking in water, throwing objects in a lake, falling into water, bubbles, splashes, even creatures, and much more. most! :D
Don't get attached to the name
The names of the files were created according to the visual reference of when I made them, however you can easily use it for other animation that fits, for example, the "splash" files fit perfectly with falls, whether of people, or objects, "bubbles" files fit very well with spells, you can easily build your own sound effects with this pack.
Separate layers
The vast majority of folders have the complete sound effect and all the layers that were used to create that effect, so you can use the files as you see fit, having resources for a multitude of sound effects that can be created with these files.
Helping each other
By purchasing this pack you will be helping and encouraging me to create new material for the assets stores at a great price! :D
Check the preview
Check the documentation
Water Creature_01
Water_Step_01 - Water_Skill_01 - Water_Swim_01
Water_Jump_02
Water_Explosion_01
Water_Swim_Underwater_01
Water_Skill_03
Water_Throw_Object_03
Water_Walk_Equiped_01
Water_Walk_To_Swim_01
Water_Walk_Equipped_02
Water_Creature_02 - Water_Swim_01
Water_Drop_02
Water_Drop_03
Water_Drop_04
Water_Explosion_02
Water_Jump_01
Water_Jump_03
Water_Jump_04
Water_Roll_01
Water_Shot_01
Water_Shower_01
Water_Skill_02
Water_Skill_05
Water_Swim_01
Water_Swim_02
Water_Swim_04
Water_Swim_06
Water_Throw_Object_01
Water_Throw_Object_02
Water_Impact_01
Bonus_01
Water_Bottle_01
Water_Bubbles_01
Water_Bubbles_Loop_01
Water_Drip_Loop_01
Water_Drop_01
Water_Drop_From_Bottle_01
Water_Drop_Long_01
Water_Drop_From_Bucket_01
Water_Ice_01
Water_Jar_01
Water_Little_Bubbles_01
Water_Little_Movements_01
Water_Little_Splash_01
Water_Movement_01
Water_Multiple_Bubbles_01
Water_Rain_Loop_01
Water_Shake_01
Water_Splash_01
Water_Splash_02
Water_Wave_01
Purchase
Get this asset pack and 42 more for $30.00 USD
View bundle
In order to download this asset pack you must purchase it at or above the minimum price of $0.99 USD. You will get access to the following files:
WaterPackSoundEffects.zip
84 MB